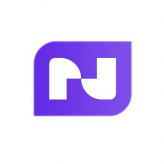 SiteNative - Web Services
Advertising
Chicago / IL / US
0 (0)
Current Trends in Web Design
The world of web design is constantly evolving, with new trends emerging each year that redefine what makes a website effective and engaging. In 2023, the focus has shifte...
About
SiteNative is a Web Design, Development and Digital Marketing services platform.

We create brands, websites and digital products for good tech companies all over. But what we really do is make your customers think you're great.
Digital marketing, SEO
Web Site Design & Services