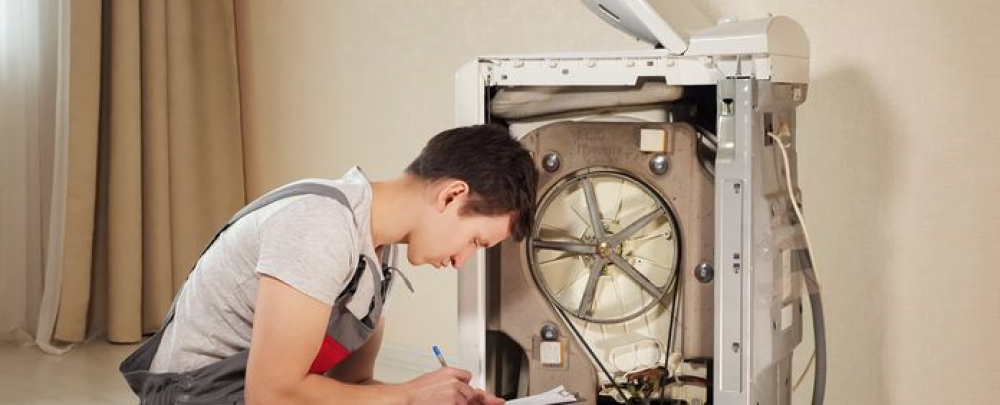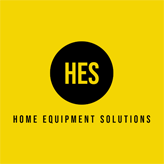 Home Equipment Solutions
Appliances
Indio / CA / US
0 (0)
Dishwasher SOS: Common Breakdowns & Fixes!
Dishwashers are modern day heroes of our kitchens! But even heroes face challenges. Here are some typical signs that your dishwasher might be in trouble:...
Reviving Your Grinder: The Aroma Rescue Guide.
The scent of newly crushed coffee beans has the power to energize anyone's morning. Yet, like all machines, your coffee grinder may show wear and tear ov...
Washing Machine Belt Replacement: A Simple 3-Step DIY Guide.
Has your laundry assistant (aka washing machine) stopped spinning as it should? This problem might be due to a tired, old drive belt. Don't...
Quick Fixes for Your Vacuum Cleaner Woes.
Ever experienced that moment of dread when your vacuum cleaner just gives up on you? Here are five common vacuum issues and how you can fix them....
Keep Your Electric Kettle Brewing with These Simple Care Steps!
Don't we all cherish that swift, steamy cup of tea or coffee in the morning? And the electric kettle is the super-fast solution for that...
Prolong Your Irons and Steamers: Master the Art of Maintenance!
Proper care for your irons and steamers doesn't have to be a chore! Taking a few straightforward precautionary steps can spare you the i...
Unclog Your Dishwasher Woes: Simple Solutions.
Faced with the unpleasant sight of pooling liquid in your dishwasher after completing a wash cycle? A blockage could be the culprit! Fortunately, these s...
Keeping Your Laptop Cool: No More Overheating or Crashing!
Is your computing device getting too warm? Keep calm! Discover these essential steps to stop the extra heat and unexpected shutdowns....
Navigating the Shocking Truth: A Plug into Electrical Safety.
Fires caused by misused or faulty electrical appliances can be devastating, yet they're often preventable. Here are some powerfully simple...
Unplugging the Drain – Your Guide to Energy-Efficient Appliances.
In the face of environmental concerns, our daily consumption of energy is under scrutiny. Here are some practical, impactful ways to d...
1
What could be the reason for my washing machine to begin producing an excessive knocking sound, predominantly during its spin cycle? It's causing quite a disturbance.
Your washing machine knocking during the spin cycle could indicate an unbalanced load. It's also possible that the drum's bearings are worn out. An unbalanced load can occur if the weight distribution inside the drum is uneven, causing the machine to vibrate and knock. This can be particularly loud and noticeable during the high-speed spin cycle. If the knocking is more constant, regardless of load or cycle, the issue might be related to worn-out bearings, which can also lead to a noisy spinning process.
About
Residing in the city's core, Home Equipment Solutions (HES) is a vibrant enterprise esteemed for its high-quality repair and upkeep services for a diverse collection of domestic equipment. Boasting an impressive tenure exceeding twenty years, we have perfected the technique of providing speedy, efficient fixes to minimize the impact on your household schedule.

Our expertly trained and accredited professionals possess the skill to manage an extensive selection of gadgets, from cooling units and cooking stoves to laundry machines, dish cleaning units, and beyond. We are knowledgeable about all top-tier brands and utilize only authentic spare parts, thereby promising an extended life for your cherished equipment.

Guided by a dedication to client contentment, we extend round-the-clock crisis services and adaptable appointment options to meet our patrons' varying requirements. Our focus on client care is seen in our straightforward cost estimate system, devoid of any concealed fees, accompanied by a robust guarantee on all our services.

When you select HES, you're not just opting for a maintenance provider; you're selecting assurance. We aim to foster long-term associations by offering dependable and handy solutions, establishing us as your go-to resource for domestic equipment upkeep. Rely on us to ensure your home operates seamlessly with our top-tier maintenance and repair offerings.

Keep in mind, even if your domestic equipment decides to pause, we won't. Choose Home Equipment Solutions - your reliable ally for all domestic equipment service demands.
45601 Shadow Palm Ave
Indio, CA 92201 US
EN
Air Conditioning Service & Repair
Major Appliance Repair
Small Appliance Repair
Washers & Dryers Service & Repair