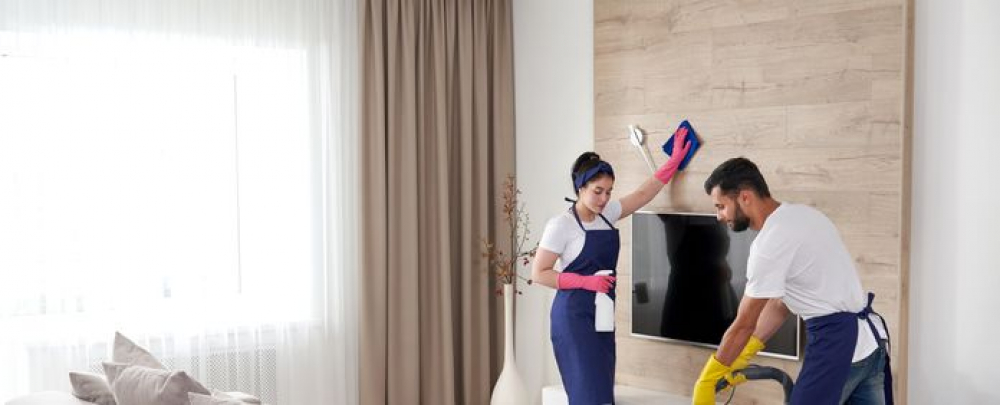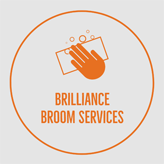 Brilliance Broom Services
Professionals & Services
Bakersfield / CA / US
0 (0)
Crystal Clear Every Time!
Ever looked through a window or mirror and got distracted by unsightly marks and dust? They not only block the view but also give spaces a less polished and well-maintained a...
Preserve the Pristine: Guide to Parquet and Laminate Floor Care.
Beautifully maintained floors significantly enhance your home, highlighting its character and inviting ambiance. To safeguard the grac...
Embrace Green Cleaning with Eco-Friendly Products.
Searching for strategies to aid in preserving our planet while ensuring your dwelling shines? It's time to transition to accessible, earth-friendly c...
Unleash the Power of the 15-Minute Clean!
Hello, lovers of cleanliness! Imagine transforming your perception of maintaining order from a daunting marathon into an achievable sprint. That's the beauty ...
Secrets to Immaculate Corners: Clean Hard-to-Reach Nooks with Ease!
Life happens, dust gathers, and sometimes, those hard-to-reach spots get overlooked. But worry not! With the right tactics, you can ...
1
I'm looking for the most effective way to clean and renew the clay pebbles in my hydroponics system. Any professional insights?
To clean clay pebbles effectively, start by removing any plant debris, either manually or using a sieve. Then, immerse them in a bucket of pH balanced water for about a day to help dislodge any mineral build-up. Following this, give them a thorough rinse using a strong stream of water. You could also consider boiling for a deeper cleanse, but keep in mind that this might cause cracking. Finally, it's crucial to allow them to fully dry before reusing, to avoid mold formation.
Love Your Leather: Ultimate Care Guide.
1. Consistent Wiping: Don't overlook the effectiveness of consistent dusting! Using a dry, gentle fabric, wipe away debris frequently to prevent its accumulatio...
Sweet Dreams on a Spotless Mattress.
Ever wished for a pristine, comfortable bed after a tiring day? It's surprising to learn, but your cozy haven could be harboring pesky dust mites and allergens, af...
Unlocking the Mystery: Marble Care Essentials.
Marble, with its classic elegance, represents a gem among natural stone surfaces. The stately beauty of this material, however, requires specific mainten...
Kitchen Sparkle: Unmasking the Secrets to Ultimate Cleanliness!
Sweep away your kitchen cleanliness worries! Let's unravel the secrets to effectively removing food residue and combatting bacteria....
Say Goodbye to Stubborn Pet Hair - Easy and Effective Ways.
Living in a home with pets means dealing with fur, lots and lots of fur. Below are some useful methods to assist you in eliminating pet hair...
About
Welcome to Brilliance Broom Services, your ideal partner for superior cleaning of residential spaces. Our firm is dedicated to the flawless maintenance of every room and outside area in your dwelling, ensuring a spotless environment. Our comprehensive suite of services ranges from careful dust elimination, suctioning of debris, and intense polishing to outdoor high-pressure rinsing and drain unblocking.

We respect the purity of your personal space, employing only green, non-allergenic substances to uphold a wholesome habitat for all occupants. Our skilled, reliable personnel can adjust to your timing, providing an easy and smooth operation. These individuals are proficient in handling diverse home styles, providing meticulous focus and customised attention to each task, regardless of scale.

Brilliance Broom Services goes beyond mere cleaning, offering tranquility, liberating your schedule for more valuable pursuits. Engage with us, and witness your dwelling's metamorphosis into a haven of hygiene and tranquility.
418 Oak St
Bakersfield, CA 93304 US
EN
Building Cleaners-Interior
Building Cleaning-Exterior
House Cleaning
House Washing
Window Cleaning
Drapery & Curtain Cleaners
Cleaning Contractors
Carpet & Rug Cleaners
Upholstery Cleaners
Power Washing
Industrial Cleaning
Duct Cleaning
Floor Waxing, Polishing & Cleaning
Mold Remediation